Regina Njogu, Esq.
Principal Attorney

Licensure:

Maryland
New York
Notary Public

Membership and Affiliations:

Maryland State Bar Association
American Immigration Lawyers Association


Mission Statement

At RNW Law Firm, we are committed to offering affordable, high quality, and personalized legal services in both complex and routine immigration matters. We are also committed to zealously advocating for justice on behalf of our clients in other practice areas. Our goal is to be accessible, efficient, responsive, and to provide our services with integrity and respect for all.



Legal Disclaimer
The legal information posted on this site is not intended as legal advice – the application of law to an individual's specific factual case. Please contact us, or an attorney of your choice for further assistance concerning your specific situation. Any use of this site DOES NOT create or constitute an Attorney/Client relationship between Ms. Regina Njogu Esq. or any employee(s) or agent of RNW Law firm, and any user of the site.

---




Office Hours



Monday to Friday - 9:00am - 5:30 pm

Evening and W

eekend

appointments are available upon prior arrangement

Main Number: (240) 342-2635

Legal Assistant: (240) 292-4923

Direct Number: (240) 380-2267

Fax Number(s): (240)293-4161 & (866) 565-0230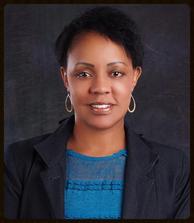 RNW Law Firm is moving physical offices.

I

n the process, office phones will be out of service for a short while. If you need to reach

Ms. Njogu, please call

202-469-2494

or email her at

njogu@rnwlawfirm.com

RNW Law Firm is moving physical offices.
If you need to reach Ms. Njogu, Please call
202-469-2494 or email her at njogu@rnwlawfirm.com